Press release
To all the press
April 15, 2022
Jasmy Incorporated
Jasmy paid for a part of sponsorship contract fee of Sagan Tosu through our native cryptocurrency, JASMY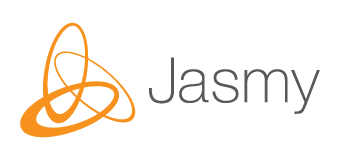 Jasmy Incorporated (head office: Minato-ku, Tokyo, Representative Director Kazumasa Sato, hereinafter "Jasmy") announces that Jasmy has paid a portion of the contract fee for the professional football team Sagan Tosu through our native cryptocurrency, JasmyCoin (hereinafter "JASMY") . Jasmy is the official sponsor of Sagan Tosu.
JASMY is one of cryptocurrencies listed since October 26th, 2021 on the popular Crypto Asset Exchange in Japan known as BITPoint.
Jasmy will provide the Jasmy IoT Platform, which provides "Data Democracy" globally through IoT and Blockchain technology.
For instance, users will be able to receive JASMY in return for providing their personal data. Jasmy also plans to actualize the value of data that each individual possesses, and utilize this personal data in a very secure environment.
Sagan Tosu and Jasmy are now starting to design and develop this leading-edge service together, using the advantages of both JASMY and the Jasmy IoT platform.
*All company and product names mentioned herein are trademarks or registered trademarks of their respective companies.