Press release
To all the press
March 22, 2022
Jasmy Incorporated
Jasmy appoints Kentaro Miura as the head of
"Jasmy Business / Relationship Development" to accelerate Jasmy business expansion in the U.S.
Kentaro Miura already introduced Jasmy at the "NFT Summit Tokyo"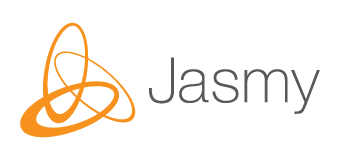 Jasmy Incorporated (head office: Minato-ku, Tokyo, Representative Director Kazumasa Sato, hereinafter "Jasmy") announces the appointment of Kentaro Miura as the head of "Jasmy Business / Relationship Development", who will develop our global business from West Coast, United States.
Kentaro Miura will lead full-scale activities to expand Jasmy business in the U.S. and promote networking and alliances with leading companies in advanced technology fields such as Web3 (Web 3.0), AI, and IoT, mainly in Silicon Valley.
In addition, Kentaro Miura will establish a support team of powerful members with cutting-edge knowledge in this business field to start up Jasmy business in order to get it running in the U.S. as soon as possible.
Currently, Jasmy was introduced by Kentaro Miura's presentation entitled "IoT x Blockchain" at the event called "NFT Summit Tokyo [pinnacle]" held at Trunk Hotel in Shibuya, Tokyo on March 17 and 18.
While the movement of both NFT and Web3(Web3.0) is gaining momentum, this event in which he joined as an advisor has received a lot of attention by attending influential individuals such as Takuya Hirai, the first Digital Transformation Minister of Japan; Joi Ito, Pioneer in the IT networking industry; moreover, speeches of a number of foreign experts in this field on stage.
About NFT SUMMIT TOKYO
https://www.nft.pivot-tokyo.com/
About Kentaro Miura,
https://www.nft.pivot-tokyo.com/kentaro-miura
What is Jasmy Incorporated?
Jasmy Incorporated is the company which develops and offers IoT platform. When all the things are connected to network, "clothing, food, housing and movement" closely related to people's lives will change drastically. The mission of Jasmy is to create and provide a mechanism (platform) that allows anyone to use things easily, safely and unworriedly. Limited major companies occupy the important data created from our lives now. Jasmy Platform aims to return sovereignty of data to the individual who it belongs to and allows users to use their own data safely and unworriedly. For this purpose, Jasmy fuses blockchain technology to IoT and prepares platform which can be widely used beyond the boundaries of industry based on the unprecedented idea.

Jasmy team consists of a wide variety of experienced members such as professionals of electronics, mechanics, telecommunications, devices, system integrations and designs, etc., and will provide the best IoT platform suitable to each customer around the world.

Jasmy Incorporated Home Page: https://www.jasmy.co.jp/
*All company and product names mentioned herein are trademarks or registered trademarks of their respective companies.