Press release
To all the press
January 28, 2022
Jasmy Incorporated
Expansion to Overseas Market
Jasmy is now ready to enter the overseas market in 2022 in response to the enthusiastic requests from global markets
We are pleased to announce that Jasmy Incorporated (Head office: Minato-ku, Tokyo, Representative Director Kazumasa Sato, hereinafter "Jasmy") is accelerating to establish overseas bases mainly in North America and Asia in order to promote business development outside Japan.
At the same time, we will reinforce business alliances with domestic and overseas companies from a global perspective in order to expedite the spread of "Jasmy Secure PC concept" (hereinafter, Secure PC), which has been popular since its release for remote work during COVID-19 pandemic, and "Jasmy Personal Data Locker" (hereinafter, PDL), which realizes democratization of data called "Data Democracy" by Jasmy.
In addition, we will aggressively promote the utilization of "JasmyCoin", which was listed on the domestic and foreign cryptocurrency exchanges last year, as the means of solutions and services of our unique blockchain platform "Jasmy Platform". In this way, we will realize the "Data Democracy" globally.
Specific details of each topic will be announced according to future progress.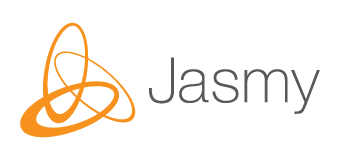 With the listing of JasmyCoin on the overseas cryptocurrency exchanges last year and the commercialization of our original solutions "Secure PC" and "PDL" utilizing blockchain technology, we have received many voices from all over the world expecting that Jasmy solutions and services shall be expanded outside Japan. We have been studying to respond to such voices as soon as possible, but now the roadmap to its realization has been established as explained below.
The future concrete development plans are as follow.
1) Establishment of several overseas bases and overseas subsidiaries
・ To establish a base in the West Coast of U.S.A in order to promote business alliances and business development in the North American region.
To promote and establish alliances with companies with cutting-edge technologies such as blockchain and AI technology and also with companies for joint business development for global services.
・ To establish a base to promote IoT technology and business development in the Asian region.
To develop chips and modules in IoT, to tieup with companies with product development capability and production capacity, and to construct sales channels.
・ To establish a base to utilize the cryptocurrency "JasmyCoin" globally.
To promote global alliances with FinTech, financial companies that support the "Data Democracy" advocated by Jasmy in order to utilize "JasmyCoin" for services and solutions by way of "Jasmy Platform", "Secure PC" and "PDL".
2) Our immediate targets.
・ Availability for download of English version of "Secure PC"
・ Release of PC pre-installed with "Secure PC" in Asia
・ Utilization of "JasmyCoin" in solutions using "PDL"
・ Utilization of edge AI and data market place in "PDL"
Jasmy has been working to create new value of personal information and its fair utilization environment in the society which has changed drastically due to the COVID-19 pandemic. We will globally pursue the development of new services and applications that utilize Jasmy's IoT and blockchain technology, and the realization of new value for customers.
What is Jasmy Personal Data Locker?
PDL is a personal data utilization platform using blockchain technology. Up to now, various personal information has been captured and used almost one-sidedly by major IT platformers such as GAFA through their internet services. PDL is a platform that not only allows users to store data safely, but also allows users to provide and share data while maintaining security under the control of users who own data. In this way, we will realize a user-oriented data utilization environment and new value creation and will spread "Data Democracy" to the world.
Characteristics of Jasmy Secure PC concept
1. To supervise and control data of PC safely
To supervise and control inappropriate data process or illegal data operation utilizing decentralized technology like blockchain and original device control technology.
2. To utilize the original capability of PC
While thin client like remote desktop or VDI etc., utilizes outside resources through network, we have realized performance and comfortable usability that are close to those used in the workplace by making it possible to use the resources of user's PC itself.
3. To balance work progress management and privacy
While companies can control and ensure their employees' work progress and use environment in real time, individual employees are guaranteed not to be monitored their information not related to the work.
4. To remotely and individually control PC functions
With P2P function of blockchain and our original device control technology, the control which allows only the functions required for each employee's work during his/her working hours is made possible by remotely limiting and safely controlling the functions which are unnecessary for each employee's work.
5. To safely check the status of PC hardware itself
With our original device control technology and the log management function using blockchain, the excessive load and wear status in each PC can be remotely and safely checked even in a remote work environment.
What is Jasmy Incorporated?
Jasmy Incorporated is the company which develops and offers IoT platform. In the IoT era, "clothing, food, housing and mobility" closely related to people's lives change drastically. The mission of Jasmy is to create and provide a mechanism (platform) that allows anyone to use IoT devices easily, safely, and unworriedly. Global tech companies take advantage of using important data created from our lives now. Jasmy Platform aims for users to regain the sovereignty of data that belongs to them and allows them to use their own data safely and unworriedly. For this purpose, Jasmy, by combining blockchain technology with IoT devices, builds the unique platform which can be widely used beyond the boundaries of industry.
Jasmy team consists of a wide variety of experienced members such as professionals of electronics, mechanics, telecommunications, devices, system integrations and designs, etc., and will provide the best IoT platform suitable to each customer around the world.
Jasmy Incorporated Home Page: https://www.jasmy.co.jp/
End